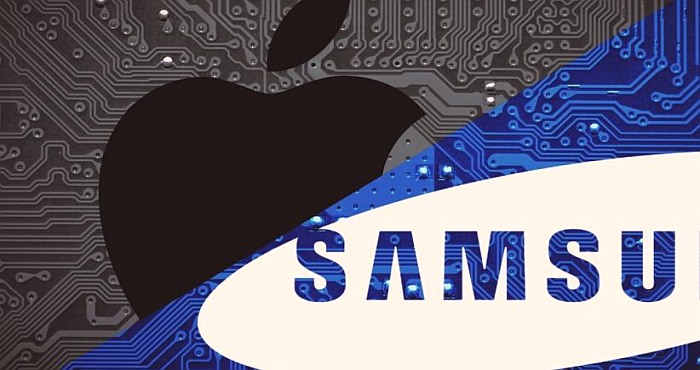 On the losing end of a huge smartphone patent lawsuit, Samsung on Monday appealed to the United Sated Supreme Court. This is in its hopes to overturn a ruling that is should pay a whopping $548 to rival Apple. The two high-technology behemoths went to court over the design, which has presently become the common design for the typical smartphones. A court ruling was made in favor of Apple back in 2012. At that time, the issue was design features (which are currently familiar to consumers): a rectangular, black phone front that is round-cornered, with a surrounding rim and 16 colorful icons – popularly known as 'bezel'.
All these design features were protected by a patent, something that prompted the jury to award Apple all the profits from the sale of smartphones that contained such features. This is as per the confirmation by Samsung's lawyers during their filing.
The company (Samsung) said that its competition of preference is in the marketplace, rather than the courtroom. Although, according to them, they feel that it is important to appeal this case to the US Supreme court on the behalf of all companies in the US, small and big, which could be affected in this legal model stands. Moreover, as per the firm, some of the world's technology titans filed some briefs to support Samsung when the case was in the federal circuit court – Silicon Valley.
Lawyers for the Samsung Company, South Korean Consumer Electronic Titan, claimed that this huge payment wasn't warranted as smartphone devices have got plenty of other internal features that offer them with remarkable functionality that is unrelated to its design and other devices. The attorneys also added that Apple got 100% of the profits despite the fact that such patented features contributed to just about a percentage of the profits.
In the response to an inquiry by AFP, Apple claimed that it still stands by the comments that it made after its trial victory back in 2012. Moreover, Apple added that the rivalry between it was much more than money and patents. They said that they applauded the court for finding the willful behavior by Samsung and also by sending a clear and loud message that stealing shouldn't be condoned.
Samsung Pays Up!
Early this month, Samsung agreed to pay Apple, its smartphone rival, $549 million in the patent battle that have lasted for many years in the California federal court. This agreement came with a single key condition: that the two rivals will continue pursuing the existing cases in US courts.