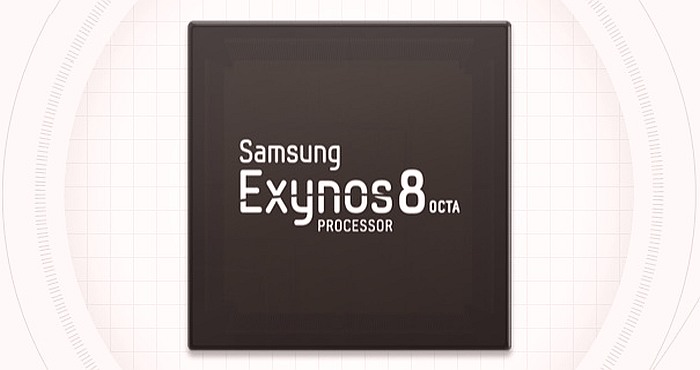 It appears as if the next flagship Smartphone from Samsung is already coming together and it will likely be launched in January 2016 after eight months of launching the Galaxy S6 Smartphone. Industry sources maintain that Samsung is prepared to use mass production for its latest Exynos 8890 mobile SoC, come December, following a fairly convincing streak of leaks. While some chipsets will run on the Snapdragon 820 SoC, (designed by Qualcomm and manufactured by Samsung), this chipset is anticipated to power a number of variations of the impending Smartphone.
The Exynos 8890 will particularly be the earliest Samsung SoC Smartphone to use custom CPU cores with the code-named M1. Samsung had custom core designs in parallel development for quite some time, despite the fact that it was accustomed to licensing standard ARM designs for its Exynos chipsets.
Qualcomm and Apple put up a reputation in the business as far as their custom core designs are concerned and this essentially optimizes the heck out of the work of ARM. This facilitated fast and efficient processors like the Snapdragon 801 and 805 chipsets from 2014, or the Apple A9 in the iPhone 6s that hold up amazingly well. It however makes sense for Samsung to pursue the same path, being a determined chipmaker.
While working simultaneously to bring the best out of Qualcomm Snapdragon 820 in time for the release of Galaxy S7, the company is right now busy testing and finalizing the Exynos 8890. Samsung on the other hand will have an indisputable business interest in shipping quite a number of Snapdragon 820-powered Galaxy flagships over the next year, in view of the fact that Qualcomm has become its large manufacturing client, unlike this year that witnessed Samsung dump Qualcomm chips for its own Exynos SoCs.
Nevertheless, it was gathered from unverified information that Samsung is battling similar overheating issues that plague the Snapdragon 810 SoC. A report confirms that Samsung is putting together workaround software and also working on a blistering pipe cooling key that would help in drawing the heat out of the chip into consideration.
Either way, Samsung will be making use of its 14nm FinFET process to manufacture the chipset, which will proffer 40 percent faster graphics performance and 40 percent less battery consumption than the Snapdragon 810 chip that was developed by TSMC on a 20nm process.
Samsung at the same time also requires to turn the Exynos 8890 into a stable, solid product if it hopes to contend with it in the Chinese market, where low-cost solutions from Spreadtrum, Huawei, and MediaTek reign supreme. The chipset has an octa-core CPU with a utmost clock speed of 2.4GHz.